Morona Hill Lodge
In April 2005 I bought a piece of land near Lake Manyara, the land was purchased by a Maasai named Liomol Kipailele, and he is your hiking guide at the Lodge.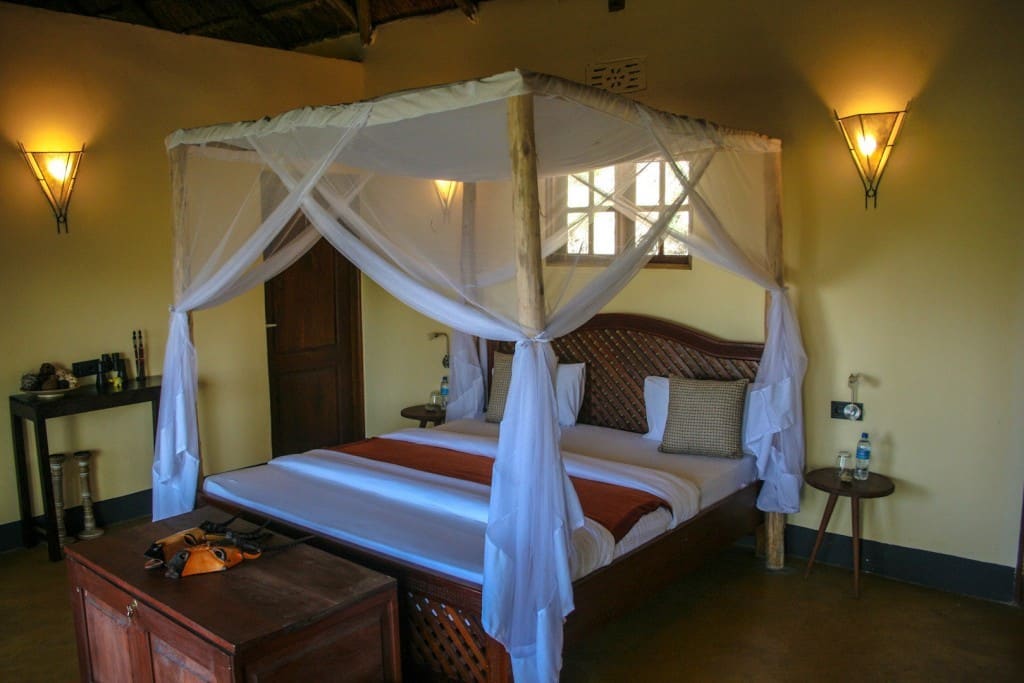 The Lodge is located deep in Masai country, if you drive from the main road to the Lodge drive, you can see it from far, but first you drive along five boma, these are beads where the Maasai live and live with their cattle.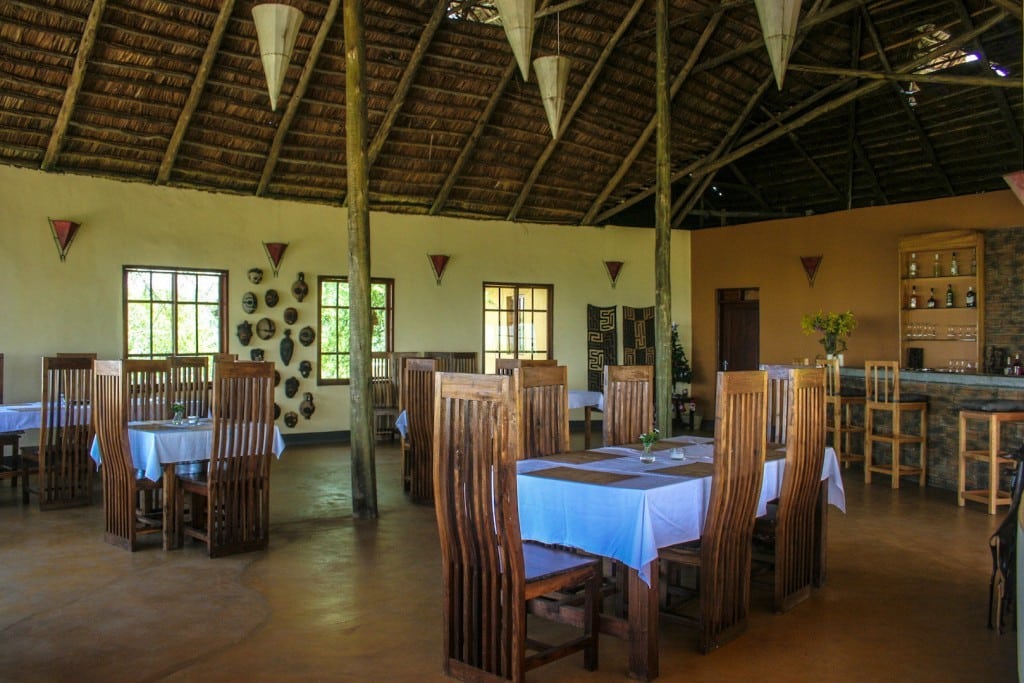 The land has a total area of 129 acres (52 hectares), the area where the lodge is built is situated on a hill on the front and on the sides you have beautiful views of Lake Manyara and the Rift Valley, at the back on Oldonyo Lengay (this is the Maasai word for mountain of God, because it still spews lava).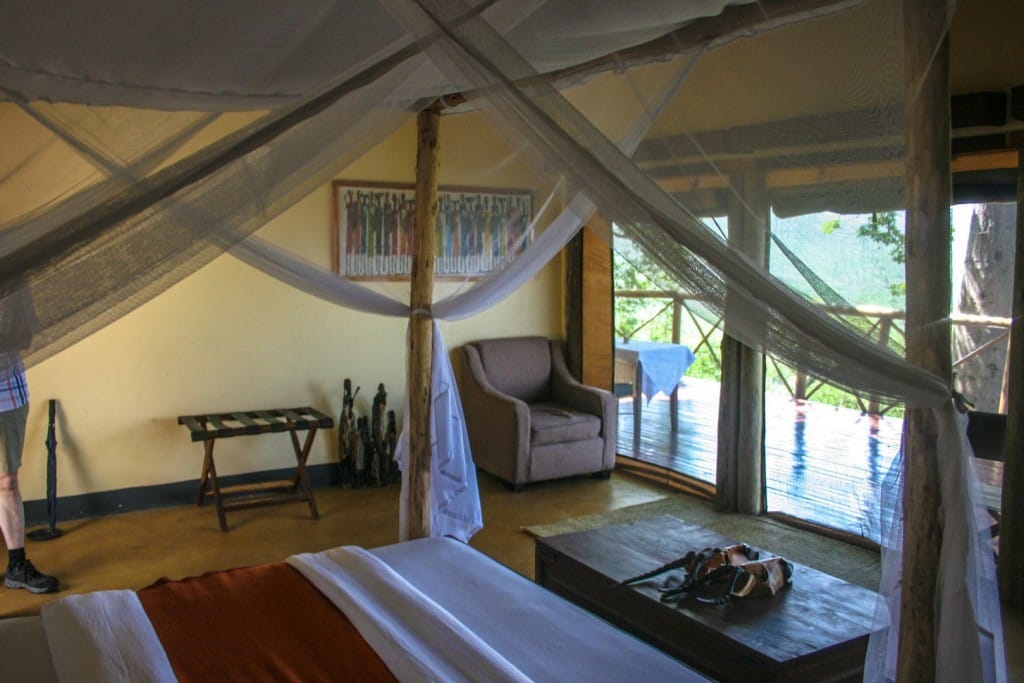 You can also see the Ngorongoro Crater rim in the distance, the views spread out over more than 100 km.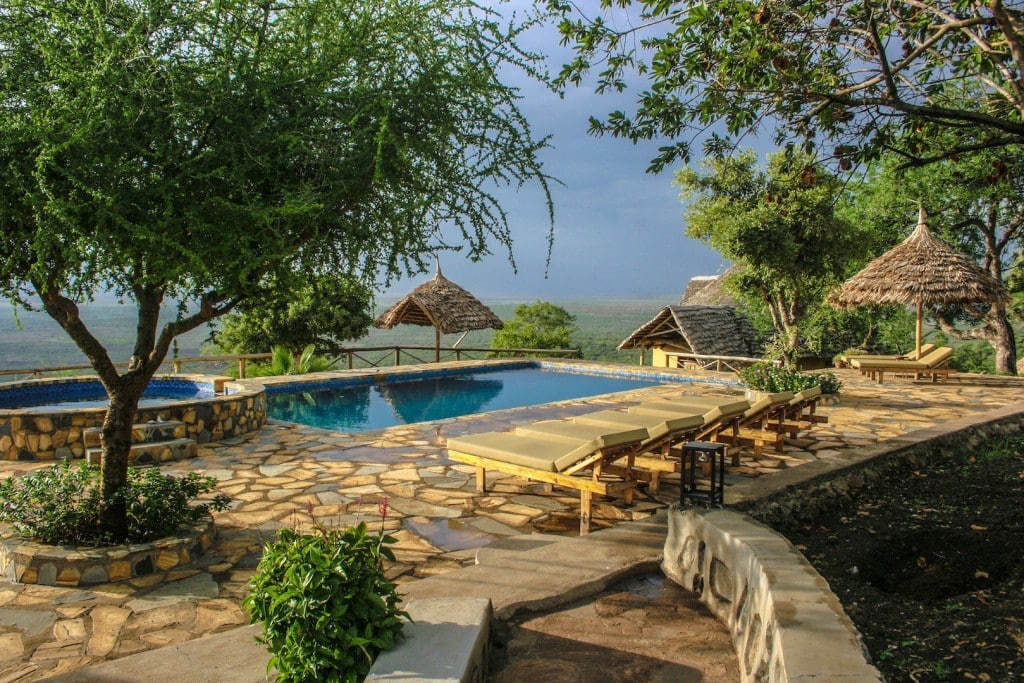 The purpose of purchasing this land was to build our own Lodge, unfortunately it has lasted longer than was initially planned, the authorities in Tanzania did not assist and obtain the proper paperwork has lasted many years.
On December 1, 2013, we started the construction of the Lodges, this building we finally completed in July 2015, on July 28, 2015 we welcomed our first clients. We did everything ourselves installing the water supply to the septic tanks and the lighting for which we use solar panels, but there also is a backup generator available.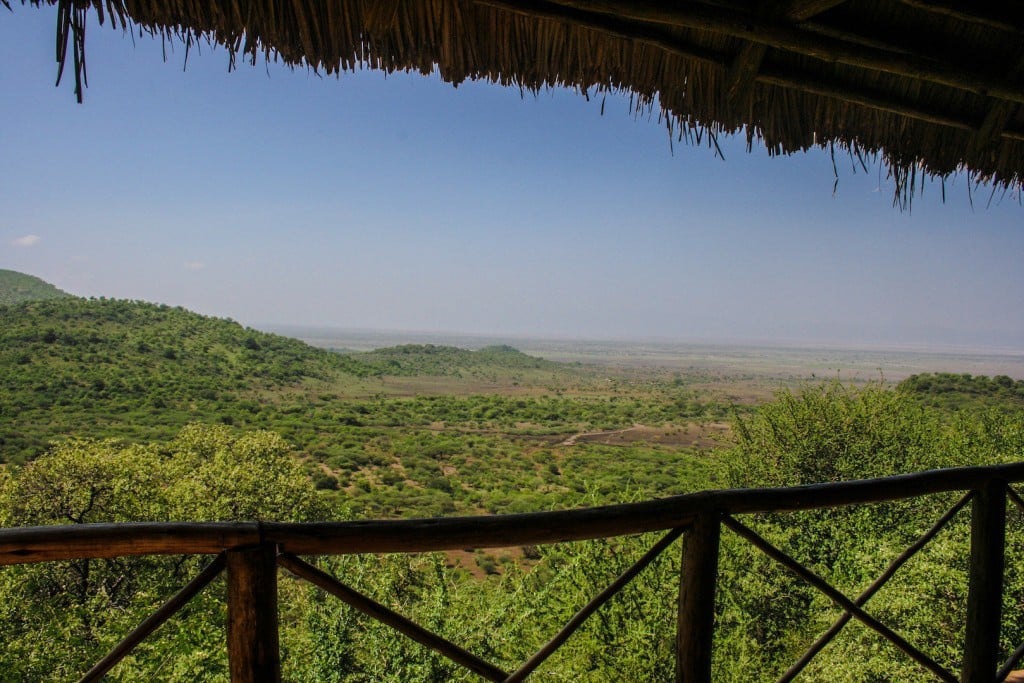 We now have a bar / restaurant, swimming pool with Jacuzzi and a number of Lodges, the cottages are spacious, all have a private bathroom with outdoor shower and a spacious veranda to enjoy the scenery.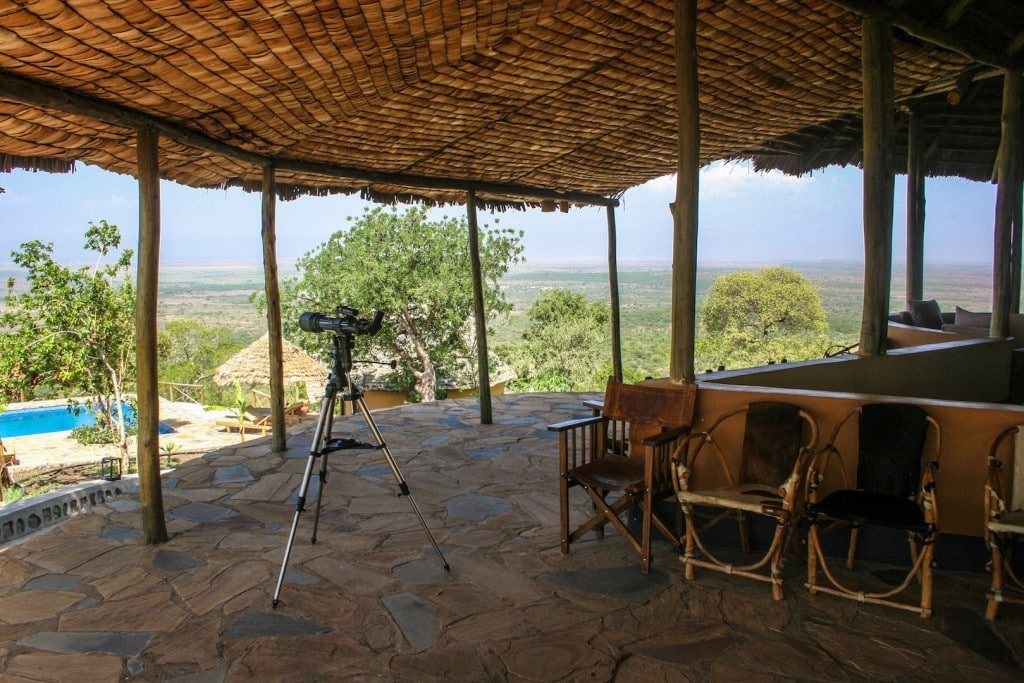 From the cottages you can see, zebras, giraffes, impalas and other wildlife behold, there is a diversity of birds. At night you can hear the howling hyenas! During your safari you can also overnight some nights in the Morona Hill Lodge, the number of nights depends on your safari program.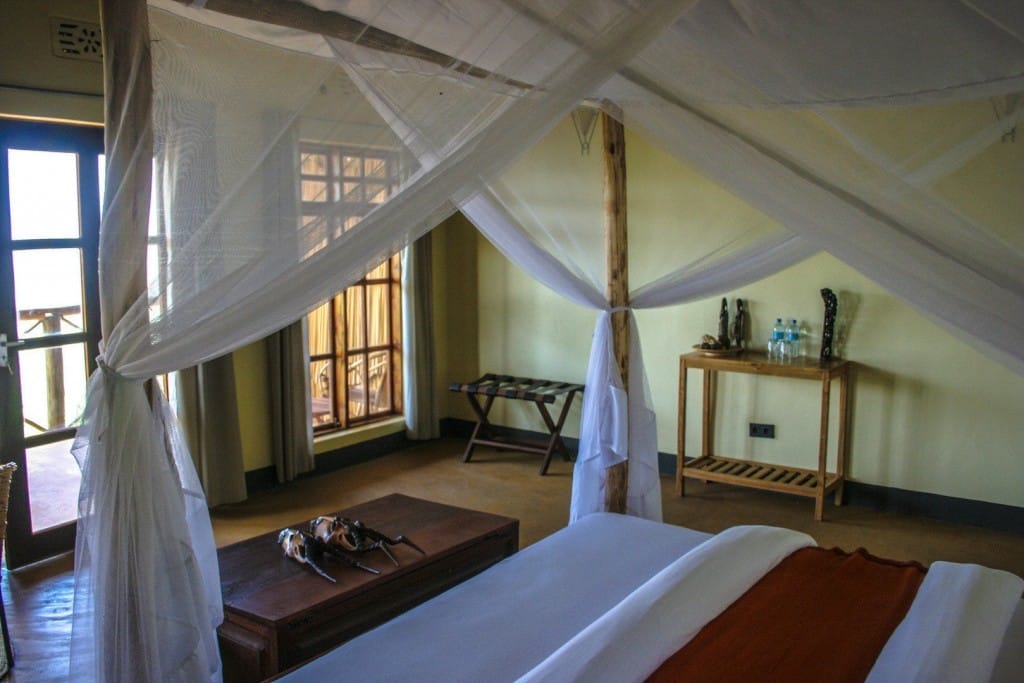 Book directly Morona Lodge Tanzania
Karibu sana!
You're most welcome!